Sometimes it will be helpful to have additional information to some checklists. This could be a picture which would be too big in an normal checklist or some information that will help employees to have a better understanding in what they do.
How to create an information
1. click on "+ Add" and choose "add information"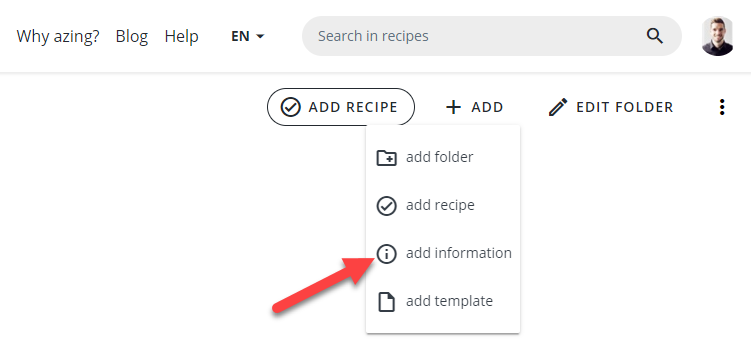 2. Now you can give your information a title and some content:
An information has no further functionalities, it shows simply the content you type in. You can link this information to other checklists.